High Tea Party in Accra Ghana at The Savannah Tea Garden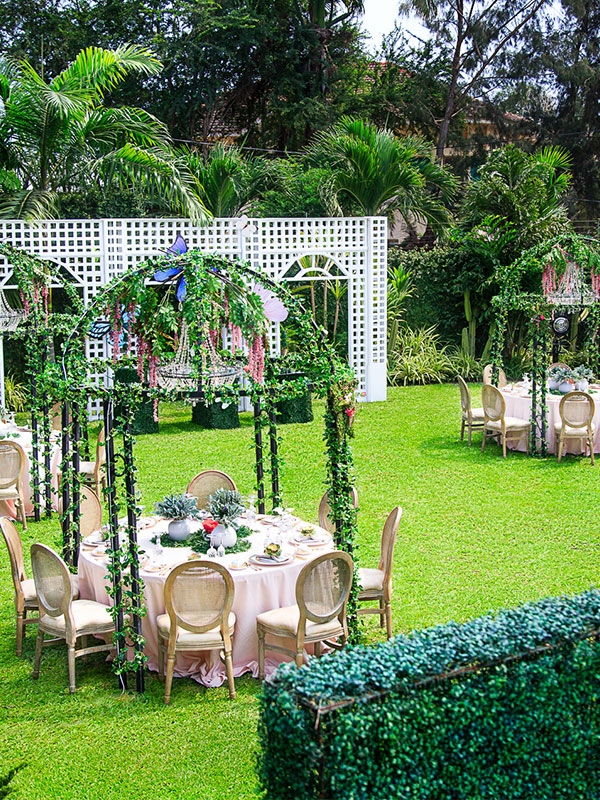 Savannah Tea Garden is a unique and original collaboration between Tamara Jonah Goka of Lionheart Events and Fred Apaloo of Villa Grace.
This unique creative concept aims to guide you to discover and appreciate a modern day tea party, far from the old traditional conception; yes, every Savannah Tea Garden event is a new escapade through a specific atmosphere, décor, catering, music and more, carefully designed and curated by our team.
At the heart of this concept, is South African Tea brand YSWARA, grown solely on African soil while paying homage to African elegance and refinement. According to your taste and desires, The Savannah Tea Garden offers you the opportunity to explore a large variety of this authentic and delicious African tea while meeting new people and having fascinating conversations.
The Savannah Tea Garden has already proven itself at the opening in December 2017, in our beautifully transformed garden. The idea is to continue to spread the magic every quarter, offering a different type of look and feel, and creating unforgettable experiences to our guests.
Our menus include a selection of fine quality blends of tea, as well as freshly baked scones served with fresh cream, imported preserves or fresh seasonal fruit.
Our chefs bring together the best ingredients and recipes, these dishes will complement your tea to ensure pleased palates. Simply contact us and we will tailor a menu to your requirements.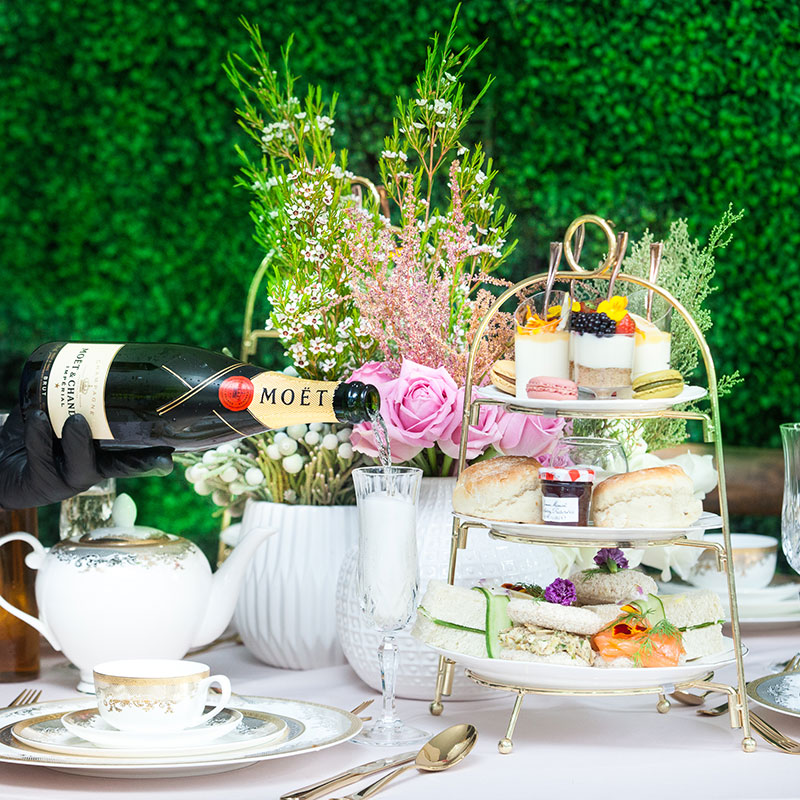 If you want to organize your own custom tea party, The Savannah Tea Garden can be transported and adapted to your environment. Whether a birthday, a family gathering, a corporate event, a baby shower, or a bachelorette party, our team is ever ready to cater to your needs.
"A cup of tea is an excuse to share great thoughts with great friends."
Authentic African teas. Fascinating conversations. Discover the Savannah Tea Garden today.